Corey Gauci Marine – Your marine battery expert in Victoria
Boat batteries or marine batteries are batteries designed exclusively to meet the needs of a modern boat. They are designed specifically with heavier plates and robust construction formulated to withstand the vibration and pounding that can occur on any powerboat. A marine battery is a combination between a starting and deep cycle battery, although some marine batteries are true deep cycle batteries. They have lead sponge plates that are coarser and heavier than starting battery plates but not usually as thick as true deep cycle battery plates.
At Corey Gauci Marine, we deal with all kinds of marine batteries such as trolling motor battery, 12 volt deep cycle battery, 6v deep cycle battery, 140 amp hour deep cycle battery and more. We understand the needs of our customers and are committed to providing exceptional products and services across Melbourne and Victoria. Alongside battery sale, we also provide marine battery chargers for batteries of all makes and models. We are also the leading retailer of all fishing accessories and bait boards are one of our specialties.
Why should you choose Deep Cycle Marine Battery
The kind of marine battery you should buy depends on the kind of functions you want the battery to take up. If you have a simple motor and no electrical gadgets onboard, then a cranking battery will be sufficient. But, if you have electrical equipment like GPS, depth finder, radio etc, you will require a deep-cycle battery. In these modern times, most vessels employ maximum features and a deep cycle marine battery would be the best choice.
Convenience – They are smaller and lighter in weight compared to other batteries. This means less load on the vessel.
Efficient – It offers a lower and steadier rate of energy than the cranking battery.
Load bearing – A deep-cycle battery offers power output to run all the additional gadgets on your boat without the worry of it getting power-drained. They are great if you need to power a depth finder, live well, bilge pump, GPS, fish locator, radio etc.
Low maintenance – They often follow the 'fit it and forget it' policy wherein it requires very minimal maintenance. One can save up on cost and effort with a deep cycle marine battery.
Fast charging – Owing to their low internal resistance, they charge up quickly.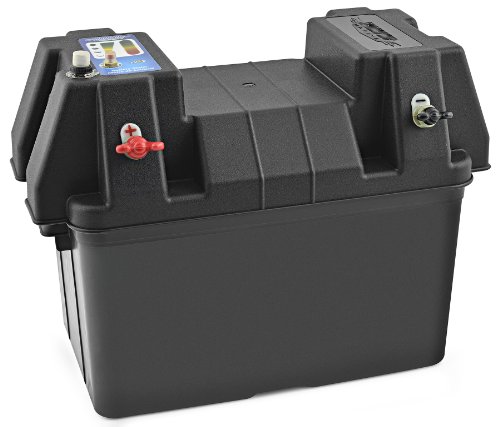 We Sell & Service Used Outboard Motors Of All Makes & Models