Corey Gauci Marine – Reliable boat service and repair in Victoria
Boats are used for purposes such as tourism, fishing and personal leisure. Irrespective of the use, it is imperative to ensure that they are in good condition at all times. Unlike a normal vehicle, which can be fixed by a mobile repair unit, the case of a boat is a little more risky. In case of a boat breakdown, one could land in potential danger which can sometimes be even life threatening. Hence, take in your vessel for periodical maintenance sessions and get all aspects checked. Boat motor repair differs from normal automobile repairs and there are specific mechanics and centers to cater to this need.
Corey Gauci Marine is a renowned dealer in all kinds of boat accessories, parts and services in Melbourne and Victoria. We attend to an array of boat service and repair needs such as insurance repairs, Yamaha boat repair, Fiberglass boat repair, Boat trailer repair, aluminum boat repair and more. Our experts are adept in the trade and are capable of offering sustainable and affordable services for your boats. We have some of the best boat mechanics in the country who are certified. They not only repair the issues, they also ensure to give long lasting solutions to prevent them from recurring.
Types of Boat Repairs at Corey Gauci Marine
Insurance repairs – This refers to boat repairs for boats under an insurance claim. We have tie-ups with all the major insurance providers and we stick to the necessary protocols mentioned in the claim. We finish all the paper work required to cover the repairs under the insurance claim, ensuring that you won't have to pay anything extra.
Yamaha boat repairs – Yamaha is one of the leading brands in boats and we have boat mechanics that are certified by Yamaha who can attend to and resolve all issues pertaining to Yamaha boats.
Fiber glass boat repairs – Fiber glass or glass reinforced plastic boats need specific methods for their repairs depending on the concern. Each technique calls for precision and we engage in a variety of fiber glass boat repairs such as cutting away the damage, dewaxing, grinding, mask and mold, resins etc.
Boat trailer repairs – Boat trailers are one of the important accessories for boat owners. We offer excellent services in repairing boat trailers in minimal time.
Why should you service your boat regularly
Keep your boat in running order – Maximize the output of your vessel by staying on top of small repairs. Ignoring small problems can cost you later and hence ensure that timely checks are done and no irregularities are ignored. A regular maintenance routine ensures that issues don't escalate, thereby saving you money.
Safety – Safety is paramount for boats and any kind of aquatic mode of transport. Regularly check the safety equipment onboard to ensure that they are working and in good condition.
Extend lifetime – Proper maintenance, including a regular service, is important to keep your boat going for longer. Ignoring issues can deteriorate the overall well being of your life and reduce its life.
Help keep its value – It is a very evident fact that any well-maintained property yields more value as compared to its deteriorated counterparts. The well-being of your boat largely comes into play when you are planning to sell it. The better the condition of your boat, you have better chances of getting a better resale amount for it.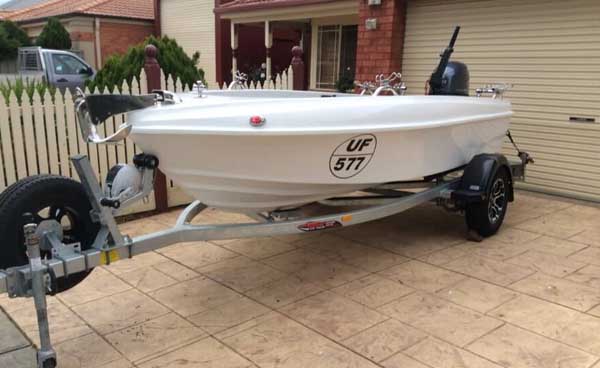 We Sell & Service Used Outboard Motors Of All Makes & Models