Best quality fishing Boat Rod holders in Victoria
The main function of a fishing rod holder is to keep the rod in place whilst fishing and flex according to the movement of the boat. Fishing rod holders are available in various lengths and models and it is important to have them fixed properly to ensure a hassle-free fishing experience. Quite too often, fishing rods can get tangled and becomes difficult to use. One of the main advantages of fishing rod racks is that they offer a dedicated storage space for your rods and prevents any accident and injury that might occur from them lying around on the floor of the boat.
Corey Gauci Marine is one of the most sought after dealers for all kinds of fishing and boat accessories in Melbourne and Victoria. We deal in a variety of fishing rod holders, fishing rod racks, fishing rod stands and more. All our products are manufactured in the best quality material and are guaranteed to last a lifetime. Affordable quality is the hallmark of Corey Gauci Marine. Apart from our range of products, we also undertake all kinds of boat repair and service.
Types Of Fishing Rod Holders
Freshwater Fishing Rod Holder – They are made out of fiberglass or nylon. This is the cheapest option that is resistant to corrosion. As they are not made of metal, their ability to hold is not as strong as the metal ones.
Saltwater Fishing Rod Holder – For use in saline waters, it is best to use holders made of stainless steel, chrome base, or aluminum zinc because they are stronger and can carry large bass.
Clamp-On Mounts – For Jon Boats and Canoes, this is the most reliable and versatile and can be permanently installed to your mount. They can be clamped in any position and wherever on the boat.
Deck Mounts – This is most convenient type, which only needs a few holes for drilling for the installation purpose. Deck mounts can be removed as and when needed to clear up the boat floor which reducesclutter.
Track Mounted – Modern kayaks require a T-track integrated into the hull and this track-mounted fishing rod holder is operational in mounting GPS, anchors, GPS, and other fishing essentials. They can slide back and forth to place the rod in the right extent of distance while the user is paddling.
Flush Swivel – This is best situatedwhen placed into an existing holder so the rod will be kept vertically or at least at a 30-degree angle. This is the best selection during a bigger catch without breaking the fishing line.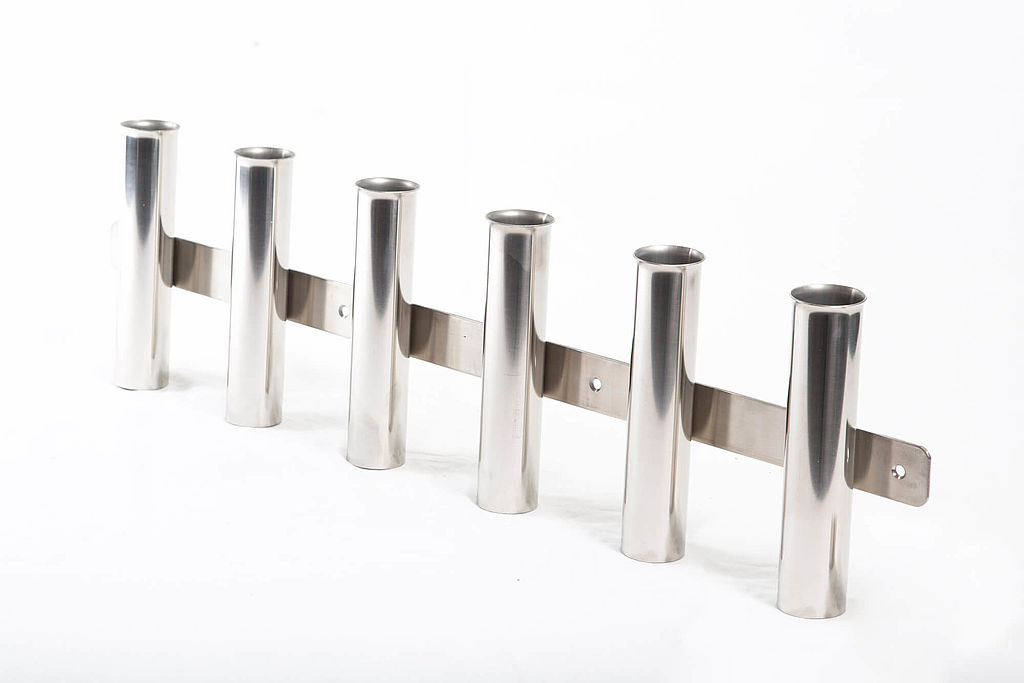 We Sell & Service Used Outboard Motors Of All Makes & Models